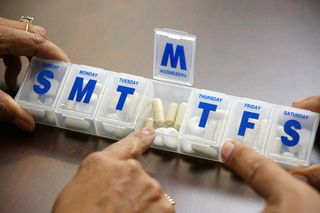 How do I know what kind of caregiver my family member needs?How do I go about finding a home caregiver?What if I prefer to hire someone myself?
Choosing care for an elderly loved one can be challenging as it requires much research and thought. Their needs will determine the type of care, as well as the costs involved. Recently, The New York Times had some useful perspective and helpful tips on this issue with an article titled "Tips for Choosing Care for an Aging or Ailing Family Member."
The range of needs an elderly loved one can develop, and for which you might seek aid, can run the gamut from simple to life-threatening, medical to cosmetic, and everything in between. Just as there's not just one need, there certainly isn't just one option out there for care. For instance, you might need someone to do basic housekeeping like cooking and cleaning. A hired homemaker can take care of these chores with gusto so long as no personal or medical care is needed. For a bit more, a home health aide can help with trickier needs like dressing and bathing assistance, but not actual medical care. And then once you get into the home healthcare arena, there are even more shades of care and ways of paying for such services.
For some tips and questions to ask when looking to match needs with the right service providers, be sure to read the original article. These types of services vary from state to state and community to community, but there are people out there with the information to help if you know enough to look for them.
For additional information on elder law and related topics in Houston, please visit my website.
Reference: The New York Times (May 2, 2014) "Tips for Choosing Care for an Aging or Ailing Family Member"