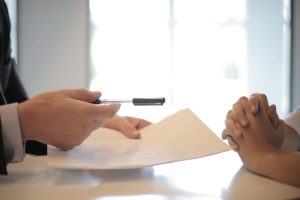 A trust is a legal entity set up during a beneficiary's lifetime by a third party to ensure assets are spent in accordance with the person setting up the trust's wishes. Trusts can also avoid certain tax consequences and the headache of the probate process. If you have set up a trust, you may be wondering if the terms of that trust are modifiable after it's been signed on the dotted line. Changes in circumstance, such as a changed relationship with a beneficiary or a change in your financial situation, may spark reasonable questions about any trusts you have set up.
The short answer: it depends. If your trust is set up as a revocable trust, you can change the terms at any time. If your trust is set up as an irrevocable trust, it can't be modified unless any and all relevant beneficiaries provide consent. There are different benefits to each type of trust, and different circumstances may indicate the need for one, the other, or a combination.
What is a Revocable Trust?
A revocable trust is also known as a living trust. The person who created the trust, or grantor, can change the terms of the trust at any time. Changed terms include changed requirements on asset management requirements and the removal or addition of beneficiaries, but the exact rules vary by state.