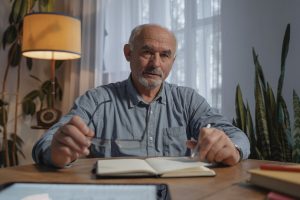 As you go about your estate planning process, you will necessarily think about who you want to be the beneficiary or beneficiaries of your assets. If you are leaving behind money for your children, you have worked hard to earn that money and keep it safe for future generations in your family. If you have a child with poor money management skills, then you might be worried that the money will be spent frivolously. In this blog post, we go over a few ways you can protect estate assets from heirs who might be at risk for depleting assets you leave behind.
Option One: Spendthrift Provisions
One solution to the problem of untrustworthy beneficiaries is creating a trust with a "spendthrift provision." This kind of provision essentially puts limits on how a beneficiary can use the money he or she inherits in a trust. For example, you can explicitly state that you only want a beneficiary to benefit from a trust if he or she is gainfully employed. You can write that the money is only to be used for specific purposes, such as rent, utilities, or car payments. You can also give restricted deposits so that the beneficiary does not receive too much money from a given payment.
Setting up spendthrift provisions requires specificity in order to eliminate the risk that the provision can be interpreted in ways that are different from how you intended. Contacting a qualified attorney to help create your spendthrift provision is always a good idea.