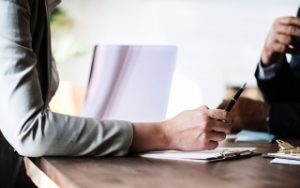 What do you think of when you hear the words "estate plan"? For most people, estate planning brings to mind wills, trusts, and perhaps the probate process. There are, however, many other tools available to you in Houston, Texas, when you create your estate plan. Here, we outline five of them that you should consider discussing with an estate planning attorney.
1. A Pet Trust
In the age of COVID-19, many of our clients brought pets into their homes and into their families. Through a pet trust, you can set aside money that will specifically go towards caring for your pet after your passing.
2. An Ethical Will
If you have loved ones that depend on you for advice and guidance, you can consider writing an ethical will. This document leaves words of wisdom for those you've left behind, and while not legally binding, it can be a treasure that these beneficiaries keep forever.
3. Funeral Preferences
If you have preferences about the kind of funeral you would like to have, you can include this in your estate planning documents. You can list songs to sing, funeral location, ideas for readings, and other personal touches you want to make sure your loved ones include in your funeral.