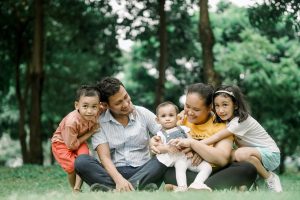 Houston families with adopted children have to keep certain concerns in mind while estate planning. If a child is not formally and legally adopted, that child generally will not receive the same treatment in the event of a parent's death. Inheritance and property will not usually pass on to that child in the same way that they would to a biological child. Adoptions can take a long time to become final. Until an adoption has been finalized, the child is not considered a child in the same way that a biological child is for estate purposes.
For example, a stepchild who was raised by a stepparent may be considered the same as a natural child within the family, but if the stepchild was not legally adopted by the stepparent, the child will not be treated in the same way under Texas estate law. In the event of the stepparent's death, Texas estate law would not treat that child the same as a biological child. This means that if the stepparent died without a will, generally, the stepchild would not inherit any of the stepparent's assets. However, there are some circumstances under Texas law in which a child can inherit from a stepparent and where there was an agreement to adopt the child.
If a parent legally adopts a child, under the Texas Estates Code, that child will be treated in the same way as a natural child. In the event of a legal adoption, generally, the child's biological parents' parental rights will be terminated. In some cases, that child will lose their right to inherit by default as a child from their biological parents. However, in Texas, an adopted child normally can also inherit from the child's natural parents.