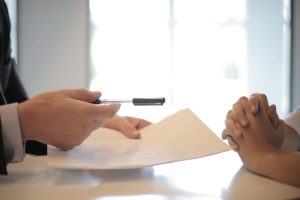 One very common fear among those starting their end-of-life planning is that the Texas probate administration process will be difficult for their family members after they are gone. It is true that probate administration can be complicated, and it is also true that there are ways that individuals can make sure their assets go directly into their beneficiaries' hands instead of going through a probate court at all. At McCullough & Miller, we offer guidance as to how to structure your assets so that you can make things as simple and straightforward as possible for your loved ones.
As we have addressed on our blog in the past, Texas probate administration is a process by which a judge presides over the distribution of a decedent's assets. The entire process takes anywhere from three months to several years, and it can get very complicated as a person's loved ones try to make sure everything is done thoroughly, fairly, and efficiently after that person's death.
Avoiding the Probate Process Altogether
There are, however, ways to make sure your money goes directly into the hands of your loved ones if you want to bypass the probate process with certain specific assets. For example, you can add what is called a "payable-on-death" designation to your bank accounts. This means that as soon as you die, a person you name will automatically receive whatever money is in that account. This account is then exempt from the probate process entirely.