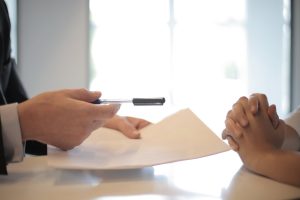 Estate plans are crucial to protecting loved ones and ensuring peace of mind. Despite thorough planning, unexpected events can happen that may change the disposition of a person's assets. An experienced Texas estate planning attorney can work with individuals to plan for the unexpected.
What is a Beneficiary under Texas Law?
Broadly, a beneficiary is any individual who gains an advantage or profits from something. In the context of a Texas estate plan, beneficiaries refer to the individual who stands to inherit a decedent's assets. The creator of an estate (Testator) typically designates these individuals through a will or trust.
Comprehensive estate plans often include primary beneficiaries and contingent beneficiaries. Additionally, beneficiaries do not have to be individuals or categories of individuals, such as grandchildren. The law permits testators to include organizations, such as non-profits, as beneficiaries. Primary beneficiaries are the first individual or organizations to inherit assets under the will. In contrast, contingent beneficiaries are those who are "second in line" to the primary beneficiary. Contingent beneficiaries only inherit assets in cases where the primary beneficiary cannot, for instance, if the primary beneficiary predeceases the Testator.