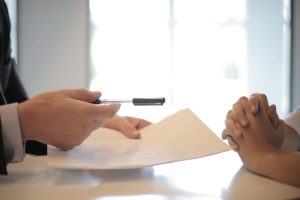 There are two primary types of wills under Texas law: 1) holographic and 2) non-holographic wills. Non-holographic wills are typed, witnesses, and attested wills. In contrast, holographic wills refer to entirely handwritten wills. In Texas, holographic wills are only enforceable when the entire document is written in the testator's handwriting. While holographic wills might be valid and legally enforceable, more often than not, they result in Texas estate and probate disputes.
A notable example of the dangers of holographic wills involves the popular music group The Monkees. Michael Nesmith, a group member, left a lengthy will leaving his entire estate to his mother's foundation. However, there were issues with the will's legality because it was handwritten.
Holographic Will Formation in Texas
Handwritten will appeal to many people who believe that their situations are simple enough that they do not need the assistance of an attorney. However, making a holographic will in Texas requires strict adherence to complex estate laws.
Valid Texas holographic wills require the testator to clearly indicate all items in the will, the recipients of the items, and who should serve as an "independent executor." In addition, the testator should take steps to ensure that the independent executor knows that the will is valid.