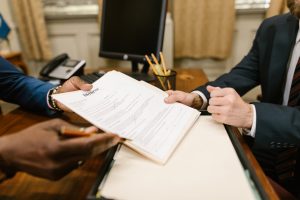 Finding out you are the beneficiary in a decedent's will can be a small dose of good news in the midst of experiencing grief and in the process of adjusting to life without your loved one. Sometimes, though, a decedent's beneficiaries are not negatively affected by the death of the person that leaves assets to their name. In this case, the law calls this particular kind of beneficiary a "laughing heir."
A laughing heir is a beneficiary who was distantly related to the decedent and likely has very little reason to be saddened by that person's death. If a decedent leaves behind no spouse, children, siblings, or parents, for example, he or she might have chosen to give their assets to a relative that he or she did not know very well.
If the decedent died without a will or estate plan, the probate court might divide his or her assets using the law of intestacy – this essentially means that the decedent's closest living relatives will inherit his or her assets. When the closest living relatives are distant relatives, those relatives might be considered laughing heirs.