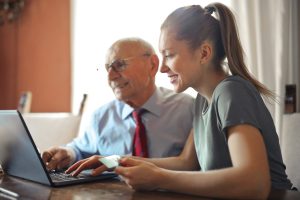 As a person gets older, the legal issues they encounter differ from those that other people face. To address these needs, Elder Law is a relatively new practice area that focuses on the issues affecting the aging population, helping to prepare them, and their loved ones, for any future problems that might arise. As Elder Law deals with some of society's most vulnerable people, attorneys who work in this practice area take into account the difficulties that accompany the aging process. The practice of Houston Elder Law encompasses many different areas of law. Below are some issues normally included within the practice of Elder Law.
Securing Senior Housing
Helping a senior transition to a new housing arrangement can often be difficult. Elder Law attorneys are often consulted to assess an elderly person's situation and determine whether a nursing home or life care community is necessary. If a move to a nursing home is required, Elder Law attorneys will help explore all housing options, investigate nursing home quality and inform seniors of their patient rights.