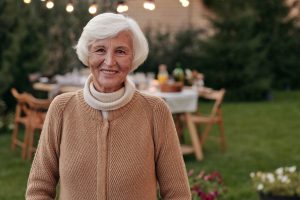 In the past, we have written in-depth on our blog about how to spot financial abuse among elderly people you love. The second question many clients ask, which is perhaps an even more important question, is what to do in the face of possible financial elder abuse. There is no "one size fits all" solution, but there are crucial steps you can take to make sure the older people in your life are well protected.
How We Can Help in the Face of Financial Elder Abuse
At McCulloch & Miller, PLLC, one of our specialties is long-term care planning. We meet with our clients, learn about their lives, and help them figure out how to choose and pay for their long-term care options. We take pride in making sure all the options that our clients are thinking through are safe and trustworthy so that our clients can decrease the odds they will experience financial abuse from a nursing home, residential facility, or caretaking team. If you think you or a loved one has already experienced financial abuse at a residential facility, we can help you think through how to switch facilities so that you feel safer and at peace with where you live. We can also talk you through the necessary steps for bringing an action against anyone that has taken advantage of you or a loved one so that you can get compensated for the harm you have suffered.