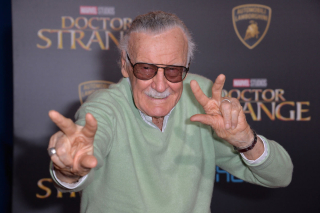 There are definitely advantages to all the perks of fame and fortune that come with being a celebrity. However, aging celebrities are just as vulnerable as regular people, when it comes to elder financial abuse. The major difference is that their stories are reported in the news.
Recent news stories about both the late legendary Marvel comic book creator Stan Lee and '60s psychedelic artist Peter Max are sad reminders that elder abuse can happen to anyone, no matter how famous or talented they are. There are a few striking similarities in what happened to Peter Max and Stan Lee, as reported by Next Avenue in the article "Stan Lee and Peter Max: What to Learn From Their Elder Abuse Cases."
Both of these highly creative and successful men were taken advantage of by people who they trusted and who they were close to. In Stan Lee's case, Keya Morgan, his former business partner and caretaker, was arrested for elder abuse, false imprisonment and grand theft of an elder dependent adult. The family says Lee was isolated from the family and then moved out of his home. There is now a restraining order against Morgan.