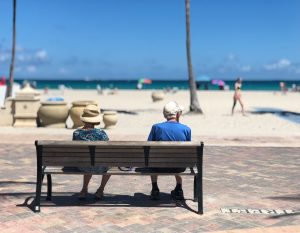 As life becomes more complicated, individuals should not expect to rely on the traditional retirement savings of the past. With people living longer and many working part-time before retiring fully, retirement is not what it used to be. And because of this, it can be difficult for residents of Houston to discern how much money they should expect to receive in retirement—along with how much money they will need to enjoy this time in their lives. Below are explanations for what funds most individuals will receive after they have stopped working fully, along with how to create a financial plan now that will assist in ensuring their financial future is secure.
What Retirement Savings Should I Be Expecting During Retirement?
When determining how much a person will have in retirement savings, there are a few monetary streams to take into account. One of these funds is Social Security retirement benefits. Social Security provides replacement income for individuals once they have retired. A person's total benefits depend on how much money they make, along with what age they are opting to receive the Social Security funds.
Besides Social Security benefits, an individual's own savings are the other major component of a retirement fund. Not only does this include miscellaneous money saved individually—through investments, such as stock portfolios and annuities—but also company retirement assets like 401ks and pension programs. It is important to take account of how much is saved through these avenues and consolidate these accounts, if possible, to make it easier to financially manage in the future.
How to Save Extra Money for Retirement
In order to save money for retirement, it is first essential to log spending habits. By reviewing bills from the past few years and comparing them to the amount expected to save for retirement, it allows individuals to assess if they will have enough money saved without having to take further steps.