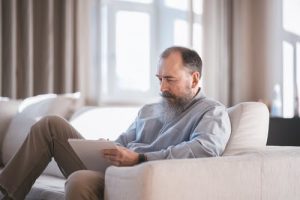 Although there has recently been a lot of news out of Washington, D.C.—particularly the COVID-19 Relief Bill—many individuals are interested in the 2022 fiscal year budget and the proposed changes that will be made. This includes expected capital gains and dividend tax rate increases for high-income individuals, along with any potential individual income tax rate increases. Another critical change is the expected estate and gift tax exemption. These changes will be made through the budget in order to fund the COVID-19 Relief Bill. While President Biden's proposed budget will not be released until later this month, below are common questions about potential changes that will be made and how Texans should prepare their estate plan in the meanwhile.
What Gift and Estate Tax Changes Are Likely to Occur?
Currently, the estate tax and lifetime gift tax exemption is $11.7 million per person and $23.4 million for married couples. This means that if an estate exceeds $11.7 million, currently, when the person passes away, their beneficiaries—the people they are leaving the estate to—will pay a tax of 40% on the remaining value of the estate. If a person's estate is valued at lower than this, their beneficiaries do not need to pay a tax. Additionally, if a person leaves their estate to their spouse, the spouse does not have to pay an estate tax—even if the value is above the exemption limit.