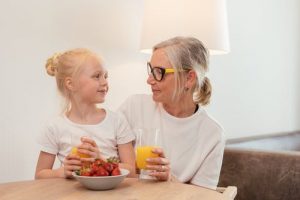 When crafting their estate plan, many individuals want to leave assets or gifts to their children, grandchildren, or other loved ones under the age of 18. However, there can be unique issues presented when gifting assets to minors, as compared to other adults. Most people do not consider these implications when crafting their estate plans. But there are ways in Texas to still gift property and assets to minors in which they can benefit from these gifts in the future. Below is information about these options, along with explanations of the most common questions asked about gifting to minors in Texas.
Why is Gifting to Minors Different than Gifting Assets to Adults?
One reason why individuals must gift differently to minors is that people under the age of 18 lack the legal capacity to own property. So, when a loved one passes away and has left assets in their will to a child, there are different rules that apply. Similarly, people may be afraid to leave assets or property to minors—worried they would mismanage the funds or not be responsible enough to handle such a gift. This is a common concern; however, it should not be the reason that minors are not included in a will.
The Texas Uniform Transfers to Minors Act
One method to still gift to Texas minors—while avoiding all of the complications above—is the Texas Uniform Transfers to Minors Act (TUTMA). Under this act, all assets gifted to a minor will be held in a custodial account until they reach the age of 21. As well as invoking the TUTMA in the will, the individual gifting the property must also name a custodian in their will. This custodian will manage the assets for the minor's benefit until they can utilize them.