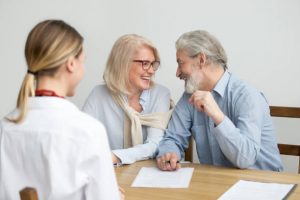 There are many types of powers of attorney (POA), and each covers different areas and has different purposes. Read on for answers to common questions about POA.
Can I Use a POA After the Principal Dies?
No. The person who gives the power of attorney is called the principal, and the person given the power is often called the agent. A valid power of attorney expires after the death of the principal, so the agent cannot act under the POA after the principal's death.
If I am an Agent of a POA, Can I Stop the Principal from Giving Money Away?
Only financial—or durable—POAs allows the agent to make financial decisions for the principal. In this case, agents can be given the power to make gifting or donating decisions for the principal. But the agent also owes a fiduciary duty to the principal to act in the principal's best interests. If stopping the principal from gifting or donating is contrary to the principal's best interests, it may be possible for the principal or a third party to revoke the POA.
What Can I Do As a POA?
Medical POAs are authorized to make medical and treatment decisions for the principal. Financial or durable POA are authorized to make a wide range of financial decisions, including buying or selling property or assets, applying for benefits, managing a business, investing, or filing lawsuits on the principal's behalf.