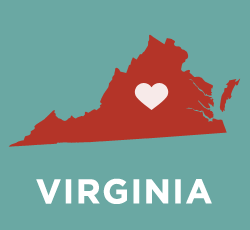 Virginia is taking steps to protect seniors and other vulnerable individuals against financial exploitation, by giving financial institutions more resources to prevent this growing crime.
With bipartisan support, the state House and Senate of Virginia have passed versions of State Bill 1490, which encourages financial institutions to have more leeway in making decisions to protect the elderly, when it suspects exploitation is occurring. However, for now, the State and the Senate have yet to reconcile the two bills to make it into the state's laws.
"This bill addresses the issue of financial exploitation of older Virginians, which has been on the rise in recent years," said the sponsor, Senator Mark Obenshain, R-Rockingham.
WHSV reports in the article, "Law would protect elderly against financial crimes," says that David Toscano is sponsoring HB 1987, the companion bill in the House. His bill was unanimously approved by the House in January and, in a slightly different version, by the Senate Rehabilitation and Social Services Committee more recently.
The proposals would give financial institutions the authority to "refuse to execute a transaction, delay a transaction, or refuse to disburse funds," if the institutions believe in "good faith" that the "transaction or disbursement may involve, facilitate, result in, or contribute to the financial exploitation of an adult."
"What we've been finding is that sometimes, elderly people are exploited by their caregivers or some relative, by taking them to the bank and removing cash from their accounts. Once the cash is removed, it's hard to get it back," Toscano said.
"This gives the lending institution some more teeth to make sure that they're not giving away the money of folks who are being exploited and can essentially stop it before it happens."
The bill also would give financial institution personnel protection from civil or criminal liability for refusing to process transactions or for reporting suspicious financial activity, provided the actions are taken with due cause.
"Often the tellers at bank branches are in the last position to identify and stop these crimes, but too often they feel helpless because they cannot stop or delay suspicious transactions," Obenshain said. "This bill will empower these bank employees to help protect vulnerable older Virginians."
Financial elder abuse is far from just a problem in Virginia. One in nine seniors have been "abused, neglected or exploited," according to the National Adult Protective Services Association. One in twenty of these matters concerns financial exploitation. Of great concern: nearly all of the abusers are people in a position of trust, including caregivers and family members.
Reference: WHSV (February 15, 2019) "Law would protect elderly against financial crimes"