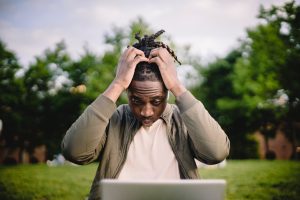 Putting together an estate plan is often a long but well-thought-out process. However, last-minute mistakes can lead to future complications. These last-minute mistakes may be changing a designation in the plan at the last second, taking advice from someone and not consulting with their attorney, or not paying attention to changes to applicable laws. Individuals assume their estate plan is setting them up for the future, but if mistakes are made, then the estate plan may not work as intended. Below are two of the most common estate planning mistakes seen by attorneys, along with steps on how to avoid them.
Not Leaving Enough Assets to Fund a Trust
Many people create a trust as part of their estate plan. A trust allows a third party, a trustee, to distribute funds to a named beneficiary. The creator of the trust will provide specific instructions on how funds—or gifts—are to be disbursed to the beneficiary. But when creating a trust, certain individuals forget to make sure there are enough assets in the trust to pay for what has been intended to be given. Estate planning attorneys recommend putting additional funds in the trust in case assets decrease in value over time. Then, the beneficiaries will still be able to receive the amount intended.