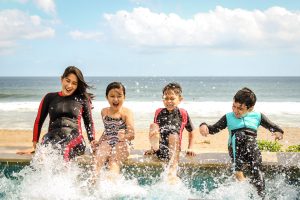 For parents that have adopted children, it is important to understand how the law understands adopted children to be part of their families. In the estate planning process, our clients that have adopted children often want to make sure that their kids are well taken care of after their passing. Today, we cover whether adopted children are able to inherit once their parents die.
Under the law in Texas (specifically, Texas Estates Code Section 201.054), adopted children are considered the children of their adopted parents. Therefore, even if a child is adopted, that child inherits as if he or she were the biological child of his or her parents. This comports with adoption laws nationwide, which generally consider an adoptive child to have the exact same rights and privileges as a biological child.
Importantly, this section applies to children adopted through formal procedures; thus, if you have "informally" adopted a child, or if you consider a child to be like your adopted child, this section will not apply to you. The State of Texas must recognize the familial relationship in order for this provision to treat you and your adopted children as though you are biologically related. Understanding this is crucial to avoid one of the more common estate planning mistake among adoptive families.