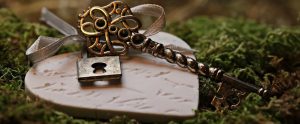 There is a common misconception amongst lower- and middle-class families that estate planning is only for the wealthy. They assume if they do not have many assets—if any—to give to loved ones, there is no point in having a will in place. However, this is not the case. Everyone should draft an estate plan, regardless of their financial or family situation. There are multiple documents that should be included in an estate plan in order to remove a family's stress in navigating life after a person's death.
A Last Will and Testament 
A last will and testament, or a will, is the most important estate planning document a person can have. A will explains how assets should be handled after a person passes away. The will should also state who should be given the assets—these individuals are called beneficiaries. If all assets are not being left to the same person, the document should clearly state who is receiving what assets and property. Additionally, the will should name an individual to administer the estate; this person is called the executor of the will. If the drafter of the will has any minor children, it is also important to name a guardian for their children. This limits the potential for disputes, where family is fighting over who is the legal guardian of the child.