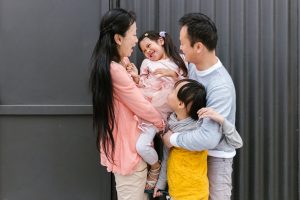 One common mistake we see in the greater Houston community is that many individuals assume estate planning is only for the elderly. This can, unfortunately, leave many families without a plan when their loved one dies, and it can leave others without the ability to take advantage of important benefits they could receive if they had completed their estate plan earlier. Ultimately, while the decision to begin an estate plan is an incredibly personal one, it is also one that we recommend starting as early as possible for reasons we will describe below.
Benefits of Estate Planning for Young People
First of all, the most obvious reason to begin estate planning as a young adult is that no one can predict the future. While we all hope to have long and healthy lives, there are factors outside of everyone's control that can bring families into unexpected and stressful scenarios. It is thus always better to have a solid will or trust in place that your family can rely on if you were to unexpectedly pass.
Secondly, if you begin estate planning on the early side, you can receive benefits that those without a plan simply do not have access to. For example, by putting your assets into a trust, you can shield your money and property from creditors if there is ever a judgment against you. You can also shield your assets from public benefits so that you can potentially receive government help even if you think you might not qualify.