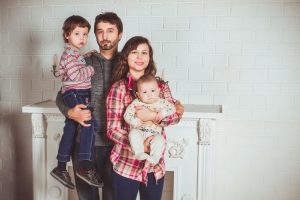 At McCulloch & Miller, we specialize in estate planning for clients of all walks of life – those with families, those without; those with complicated assets, those without; those who are older and approaching the end of their lives, those who are not. More commonly, we are meeting with millennials that are looking to start their end-of-life planning and who want to make sure their loved ones would be protected if anything were to happen to them.
The Ins and Outs of Estate Planning for Millennials
Millennials are in an important position, as many have both young children and aging parents. Thus, they often identify as caretakers in multiple senses, and they might have more individuals to think about in developing their estate plans. Recently, a report published by Trust & Will reveals that more and more millennials are looking for ways to protect their assets in the long term. The report indicates that of the millennials surveyed, 34% were initially motivated to plan their estates because of young children and 11% were motivated because of a recent death in the family. Others cited recent increases in net worth, large purchases, or growing life responsibilities as reasons to get their affairs in order.
Most millennials surveyed opted for a will-based, instead of a trust-based, estate plan. Those with more in assets typically chose trusts over wills, but it's not just the wealthiest individuals that are making estate plans in general. The report notes that individuals with all ranges of net worth are looking for ways to start their estate planning journey.