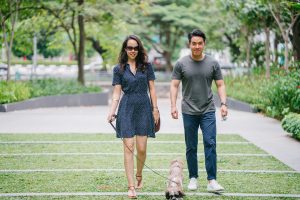 As a younger generation, many individuals assume that millennials do not need an estate plan yet—mainly because they are far from needing to use it. However, this is not always the case. Millennials are creating estate plans at a record rate. They recognize the importance of planning for the future and ensuring their loved ones will be taken care of—regardless of their net worth—and not delaying the process. Viewing the estate planning trends that many millennials are using can be instructive in finding the estate plan that works best for others. Below are some of these trends and how people can utilize them in their estate plans.
What Motivates Millennials to Create Estate Plans?
Everyone has a different motivation for drafting estate plans and planning for their future. According to a recent survey, millennials were most motivated to make a plan because they had a child. Often when someone has a child, they want to ensure they are financially and physically taken care of—this includes leaving them assets in their will and appointing guardians for the kid in case the parents pass away. More so than other generations, millennials are designating non-blood relatives as a guardian.