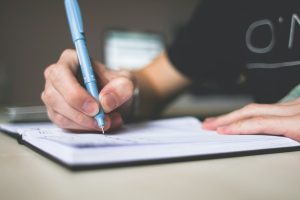 When someone is crafting their will or creating a Houston estate plan, there are many critical decisions they must make. One of the most vital choices is who to serve as the estate's executor. An executor of an estate is a person appointed to administer the estate of a deceased person, also called a testator. An executor has many tasks they must fulfill, both during the life of the testator, and after they have passed. Although there are many duties an executor must fulfill, it can often be a rewarding position.
What Are an Executor's Duties?
An executor is responsible for ensuring the deceased's assets are accounted for, as well as transferring the assets to the people listed in the will. Assets can include cash, stocks, bonds, real estate, or even personal collectibles. Before disbursing the inheritances to the estate's heirs, the executor must also estimate the value of the estate and pay of all of the debts of the deceased, if they had any. An executor, before the death of the testator, should make sure the testator is keeping a list of assets and debts, properties, and any other relevant information. Overall, the primary duty of an executor is to carry out the wishes of the deceased based on the instructions in their will and estate plan.