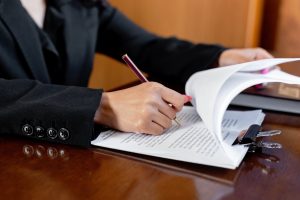 Many people familiar with Texas estate planning have heard of the "executor" of an estate. It is colloquially understood that an executor is a person assigned by a trustee to manage their final wishes and financial matters after the death of the trustee. Being chosen as the executor of an estate should be seen as an honor, as the selection demonstrates that the trustee has faith and confidence in the abilities and integrity of the chosen executor. Although the privilege of being selected as an executor is certainly a compliment, the responsibilities of executorship are often far more significant than a chosen executor may expect. A recently published article in a financial services trade journal discusses an executor's duties.
The primary role of the executor is to ensure that the final wishes of the trustee are carried out in the best way possible. This includes both financial and other wishes, such as funeral arrangements, obituary, and the division of sentimental items. When a trustee has prepared a will, the executor is required to use that document as a guide to distributing the estate of the trustee. An executor's duties may be extremely simple when the estate has little value or few beneficiaries.
High-value estates with more beneficiaries or complex financial assets (trusts, real estate holdings, stocks and options, businesses, annuities, etc.) may be more complicated for the executor. If the estate beneficiaries do not get along with one another or the executor and challenge the division in court, the work of the executor can include retaining counsel on behalf of the estate and working diligently to effect the trustee's wishes to the best of their good-faith understanding of the will.