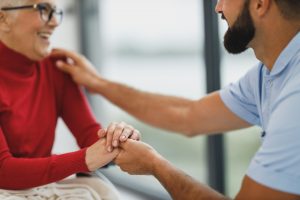 One major component of the Houston estate planning process is picking a trustee to manage the estate after they have passed away. While it may seem like a simple solution to name a family member, it is not always in the best interest of the person—or their loved ones—to do so. Professional trustees have inherent benefits because their experience ensures the estate plan is properly handled. However, because people do not know what a professional trustee is—and what they actually do—below are answers to common questions about professional trustees and if they are right for a person's specific estate plan.
What Tasks Must a Trustee Perform?
While it is easy to say that trustees are responsible for managing an estate plan after a person passes away, this does not actually explain a trustee's responsibilities. A trustee's responsibilities include safeguarding and distributing assets, filing and paying taxes, resolving beneficiary disputes, and paying any estate expenses. These tasks can often be extremely overwhelming and complicated, especially if a person has never served as a trustee before. Instead, a professional trustee can take care of all of the administrative and technical work, allowing the family members to grieve and not add additional stress to their plate.