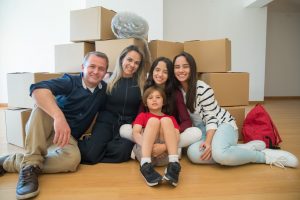 No will is the same; however, some wills are more complicated than others because of family dynamics and related situations. One family dynamic that makes a will slightly more complex is when a blended family is involved. A blended family—made up of families that come together over time with new relationships—often requires navigating more family dynamics to discern who an individual will leave their assets to. This may involve updating the will as relationships change. Below are some of the most common challenges faced by blended families during the estate planning process—along with how to avoid these issues.
How to Divide the Assets in an Estate Plan
For many blended families, it can be difficult for the person drafting the will—called the testator—to decide who to leave their assets to. They will likely want to provide for their family, and this family may include stepchildren, children from a previous marriage, and other close relatives. Therefore, it might be challenging to decide how much to give to each—especially if some loved ones are either not legally connected to the testator or if family members do not get along.