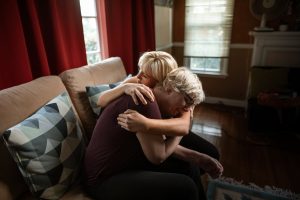 Unfortunately, when a loved one leaves behind friends and family members, he or she also leaves behind the possibility that there will be disagreements about how to distribute his or her assets. Even when a decedent writes a will or other detailed estate plan, beneficiaries can often disagree about how to interpret the documents or how the money and property should be dispersed. On today's blog, we talk about ways of resolving estate disputes, which tend to come up when beneficiaries don't all agree about how to effectuate a loved one's will.
If you and other possible beneficiaries of a will have found yourselves disagreeing about how to interpret a loved one's will, the first thing you can do is try to resolve the dispute outside of court. You could, for example, hire a mediator that could hold sessions for the group and try to get everyone to a place where they agree. Sometimes, individuals that wish to contest the contents or interpretation of a will can be persuaded not to pursue their claims simply through the mediation process.
If the group is still at an impasse, any individual that wants to challenge a will can file a lawsuit with the probate court. Any challenges must be filed within two years of the will being admitted to the probate court. Importantly, only those with something called "standing" are legally able to challenge a will; essentially, this means that a party contesting a will must be either the decedent's spouse, family member, or creditor. Those without any real grounds to file the lawsuit will generally not be heard by the probate court.