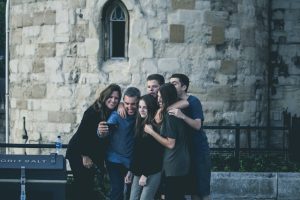 Planning Ahead Reduces Family Conflict
Planning for the division of assets and other desires upon someone's death can be an uncomfortable and difficult process. Often, parents or other benefactors want to assume that their heirs and beneficiaries will understand their end-of-life wishes and cooperate in dividing their assets and making funeral arrangements. Unfortunately, this is not always the case. An overly simple or ambiguous will (or the lack of a will entirely) can sometimes lead to division and conflict between family members at the most sensitive time of their lives.
A recent industry publication outlines some tips and solutions to prevent such discord after the death of a loved one. According to the report, the most important piece of advice is to start the estate planning process sooner rather than later. Although it can be tricky for an heir to bring up estate planning issues with a parent, it is important to remember that an effective and clear estate plan can give everyone involved peace of mind that the wishes of the parent will be honored upon their death, while limiting conflict among the heirs. Without a clearly outlined estate plan, two or more heirs may disagree in good faith about the wishes of their deceased loved one, and the disagreement can lead to divisions that certainly would not have been desired by the loved one in the first place.