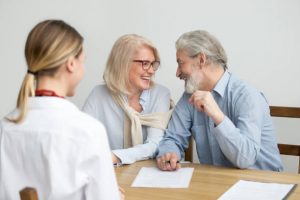 When people focus on creating or updating their estate plan, many wait so they have certainty about their tax situation. Because laws are constantly being passed that may impact their taxes—both now and in regard to their estate plan—individuals assume it is best to wait to review the plan until these bills have been passed. However, because of these constant changes, waiting is not advised. Additionally, there are non-tax aspects of estate planning that should be finalized as soon as possible. Below are some of these aspects and explanations for why estate planning should not be delayed.
Reason #1: Guardianship for Children
For individuals with children, it is essential to have an estate plan in place. Because if the person dies, having an estate plan allows them to name a potential guardian. This would be the person who would take care of the children. In many cases, this would be the surviving spouse; however, there should be a section addressing if the surviving spouse pre-deceases the other or if the partners die in a common accident. Without an estate plan, there may be fighting amongst family members or loved ones about who should raise the children if a tragedy occurs, and their parents pass away. Avoiding this potential struggle is easy by creating an estate plan.