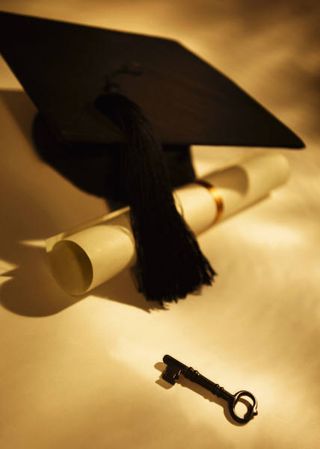 When her son recently turned 18, Lisa Kirchenbauer and her husband had him sign papers to take control of an account for minors they had long ago set up as a college fund – which had grown to about $60,000. "What if I ran out and bought a car with it?" he asked.
It is graduation season, which means it is graduation gift-giving season. If you hope to mark your loved one's accomplishment with a sizeable gift, then how do you ensure that such gift is not squandered?
To mark a milestone with a financial gift can be something of a carrot-and-stick opportunity. If that is the case, then the trick is to ensure that the gift encourages positive possibilities instead of some shiny mess with a new car smell. Reuters recently provided some advice on this timely topic in an article titled "Four ways to influence how new grads handle money." 
In some ways, the advice for giving money to young adults does not hinge on the number of dollars involved. In fact, from $100 to $100 million, and however you slice it, the goal is to ensure a responsible use of the funds. Then again, with high-value gifts or full inheritances in the mix, there is that much more that can go wrong. Fortunately, there are more tools at your disposal to structure a successful gift.
The advice in the original article is well worth thinking about, whether your potential gift is imminent or not for another four years of high school, college, or an advanced degree. Knowing full well the value of an approaching milestone, it is the sort of thing you can begin to plan for well in advance and doing so in the midst of this advice can really make the best of your gift.
Reference: Reuters (May 14, 2014) "Four ways to influence how new grads handle money"
For additional information on estate planning and gift inheritances in Houston, please visit my website.