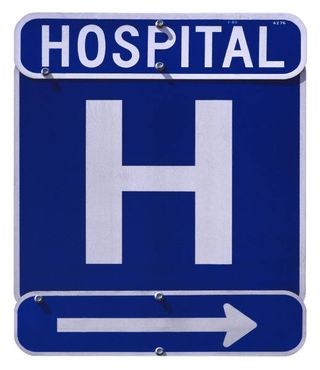 If you or a family member land in the hospital as an observation patient and think you should be admitted, it's better to act sooner than later.
When it comes to whether or not care is covered by Medicare, the distinction between being "admitted" or just "under observation" is critical. This is especially important when it comes to whether your elderly loved one will have nursing home coverage after discharge from the hospital.
Understanding the meaning of observation status is essential. Once you do, then you will need to learn all the administrative tricks, twists and turns – and, yes, even to know how to fight it.
If you are only starting to look into the world of Medicare and this most precarious transition from hospital to nursing home, then you will want to read a recent New Old Age Blog article titled "Fighting 'Observation' Status." In a rush? Here is what you need to know: to qualify for Medicare nursing home coverage after a stay in a hospital, the patient has to have stayed as an admitted patient for three consecutive midnights, not including the day of discharge. In addition, that is "midnights" not "days," "admitted" not "under observation," and a number of additional technical rules the patient, the hospital, and Medicare have to get right.
Anyone with an elderly love one should understand these Medicare and hospital rules, as well as their rights, in advance of hospitalization. If you are looking for further information beyond the original article, then the Center for Medicare Advocacy is a great resource with free information like their digital "self help packet."
For additional information on elder law and estate planning topics in Houston, please visit our website.
Reference: The New York Times – The New Old Age Blog (January 10, 2014) "Fighting 'Observation' Status"