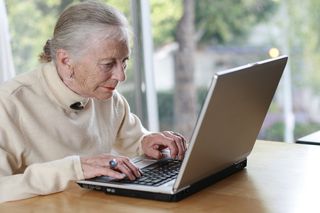 "'Do you have any important business online?' That is now just as important of a conversation as asking somebody their health care preferences in a life-threatening situation."
Leaving your digital accounts out of your Houston estate plan can prove to be a big, bad mistake.
Most digital accounts require passwords for access, even accounts we would not have considered as important even a decade ago.
For example, if you open a line of credit with a furniture store, you might be required to produce a password either online or by phone to do something as simple as check the account balance or the next payment due date. If there is still a balance due on the account, then it is important that your executor or estate administrator have that password so he or she can pay the appropriate amount.
If you think that these smaller accounts do not matter, you might be surprised to know that something as simple as scheduling cable repairs can be difficult without the password.
That was the case for a WGN reporter after her husband died of cancer. Her experience is recounted in a recent WGN article titled "Preparing for the digital afterlife."
Unfortunately, her husband was the only person who knew the password and the reporter was therefore unable to request any changes or repairs to the cable account.
When preparing your estate plan remember every account you have.
Even if you think it is too small to bother with in an estate plan, someone will need to have access to it if you pass away.
Contact an experienced estate planning attorney. He or she can help you ensure that such seemingly little details are not overlooked in your estate planning.
For additional information on making an estate plan and securing your digital accounts in Houston, please click here to visit my website.
Reference: WGN (May 18, 2015) "Preparing for the digital afterlife."