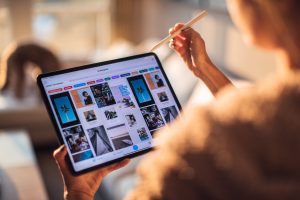 Individuals are normally told not to share their passwords with anyone for security purposes; however, there is one important exception. Individuals should make sure they have shared their passwords with a loved one, in case of their death. Doing so can be critical, as digital assets have become more and more prominent. People store important information online now, with no recourse if the person dies without giving someone else permission to access their digital information after their death. Below are some tips that individuals can use – either when crafting their Houston estate plan or afterward – to ensure their digital assets are not lost after their passing.
Creating a Digital "Vault"
Estate planning advisors will often tell their clients to create a drive or "vault" to store important documents and information. This can include estate planning documents, copies of personal identification, credit card information, and mortgage paperwork. Individuals should also include their digital login information and passwords too in this drive, so estate executors and loved ones have the ability to access it.