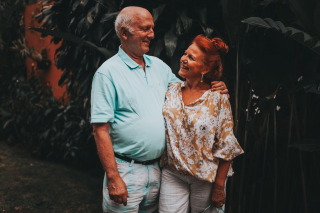 Nearly half of American households older than 55 have no retirement savings. The U.S. Government Accountability Office says that this number is actually better than in the past.
According to the article from CNBC, "These people are on the verge of retiring—and they have nothing saved," an analysis of the Federal Reserve's Survey of Consumer Finances shows that 52 percent of households had nothing saved for retirement in 2013. The number is now at 48 percent. It is not much of an improvement.
If your household is behind on retirement savings, here's what you can do:
Catch up on contributions to retirement plans: Workers can defer up to $19,000 in a 401(k) plan at work. Those employees who are over 50, can save an extra $6,000. Older savers can also sock away more money in an IRA, since the contribution limit for IRAs is $6,000 in 2019. People, who are 50 and up, can save an additional $1,000.
Increase the funds in your health savings account: If you're still working and have a high-deductible health plan at work, you most likely have access to a health savings account or HSA. HSA's have a triple tax advantage: (i) you contribute money on a pretax or tax-deductible basis; (ii) your savings will accumulate tax-free; and (iii) you can take tax-free withdrawals to pay for qualified medical expenses. In 2019, participants with self-only health insurance can contribute $3,500. Those with family plans can save $7,000. Account holders age 55 and older can save an extra $1,000 in an HSA.
However, remember that when you're enrolled in Medicare, you can no longer contribute to your HSA. However, you can use those funds to cover health-care costs in retirement.
Work a little longer and generate income: You could earn money from a part-time job to increase your income and ramp up your retirement savings.
If you get a raise, throw most of it into your savings account. If you get a raise to your pay at work, save two-thirds of it. Increase your 401(k) deferrals, so that you're saving more of that pay increase.
Spending less than you earn is something that prior generations learned to do by necessity. Not relying on credit cards and emphasizing savings, rather than spending, is a good goal.
Reference: CNBC (April 5, 2019) "These people are on the verge of retiring —and they have nothing saved"