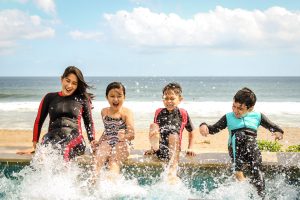 Statistics indicate one of every four children will have a childhood mental illness. And in Texas, in 2020, over 500,000 children were diagnosed with anxiety or depression. If you have a child or teen with mental health needs, you are not alone. But many families fail to consider mental health needs when planning for public benefits.
Public benefits programs like Medicare and Medicaid cover mental health services in addition to more traditional health care. Families that make over a certain income level may think they do not qualify for these programs. But these programs often increase access to health care and include benefits and programs not available under traditional employer-provided insurance, so it's worth determining if your family qualifies via benefits planning or other income levels. In addition, Texas has programs for children of families that do not qualify for Medicaid. There are certain estate planning tools that can help aid in Medicaid qualification, such as Miller Trusts or lady bird deeds.
Medicare Coverage
Medicare is a federal health care program administered by the federal government and is available to anyone regardless of income, so long as they are over 65 years of age or have a specific disability. Medicare covers a wide range of mental health services but does not cover most long-term care costs. And Medicare patients may have to pay deductibles, copays, and other out of pocket costs. Medicare Part B covers outpatient mental health services that can include partial hospitalization, depression screenings, diagnostic testing, individual or group psychotherapy, and other medication and counseling needs. Medicare Part A covers inpatient mental health care at a regular or psychiatric hospital.