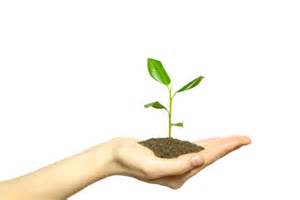 "This plant will definitely outlive me," said Ms. Scoratow, a landlady who is 63 years old and in good health. "After I pass, I don't want her to go unloved."
Your estate plan should include everything that is dear to you. Once you are gone you'll want to make sure your wishes are carried out accordingly. A recent article in The Wall Street Journal illustrated one way of making sure everything is taken care of after you are gone. The article is titled "A Woman's Will Provides Funds for Trusty Houseplant Upon Her Death."
The article chronicles the curious case of Ronna Scoratow, her will, and her trusty 42-year-old philodendron. Ms. Scoratow, having no children or horticulturally-minded next-of-kin, simply had no automatic option for the future care of her prized plant. Beside, this is not your average houseplant that is easy to move around.
Wanting to ensure that her plant would not be left to waste away should it outlive her, Ms. Scoratow provided a tidy sum of $5,000 to a trusted friend with the express purpose of caring for the plant. In this way Ms. Scoratow ensured the ongoing care for one of the things she cares about without unduly burdening others (including the friend that would otherwise have to move the ungainly plant).
Now, you likely would be forgiven for leaving the ficus out of the family inheritance, or coolly disinheriting the cactus, but that is not really the important part of this story. The essential takeaway is that we all have just as many little details in our lives for which we have specific plans after we are gone – from collections, to pets, to the homestead. The only way to ensure that our specific plans are carried out is to make proper estate plans including them.
Depending on your hopes and the items or persons planned for, there are many ways of ensuring for the best.
For additional information on estate planning and elder law topics in Houston, please visit my website.
Reference: The Wall Street Journal (May 4, 2014) "A Woman's Will Provides Funds for Trusty Houseplant Upon Her Death"