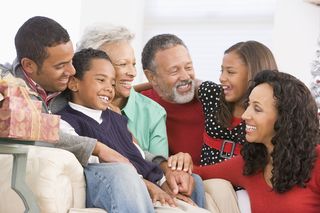 "I think it's great because it's not overreaching and it's not underreaching. It just kind of fits that one spot where we didn't have something: How does somebody with a disability put some money aside to do something? To basically be living like their peers," said Lori Guzman, an attorney in Apple Valley who works with families who have individuals with disabilities.
According to a recent article in the Pioneer Press, titled "Minnesota law would help parents of children with disabilities save for future," right now people with disabilities can lose eligibility for public benefits once they reach $2,000 in savings. With an ABLE account, contributions of up to $14,000 per year are allowed under current rules, and the account could grow to $100,000 before Social Security Supplemental Security Income would be suspended.
These "ABLE" accounts—which stands for "Achieving a Better Life Experience"—allow parents to sock away money for blind or disabled children in the same kind of tax-advantaged 529 account they now can set up to pay for higher education for their college-bound kids.
The original article points out that these contributions themselves are not tax-deductible. However, your earnings accumulate tax-deferred, and distributions are tax-exempt if they are used for approved purposes like housing, transportation, education, health care, support services, and training. To qualify for an ABLE account, a person must have a significant disability with an onset before age 26.
An ABLE account shouldn't replace other long-term estate planning, and families need to also look into trusts as well because the ABLE account is capped. When you die, you can't just dump assets into an ABLE account. The ABLE accounts do permit parents to level out how they treat their disabled and nondisabled kids in terms of annual gifts for estate purposes.
In the first bill signed into law this session, Minnesota lawmakers and Governor Mark Dayton included the federal ABLE act. This act was signed by President Obama last year and was added to the state tax code, but lawmakers have to pass a bill to set up ABLE accounts in Minnesota. A Senate bill to do that gets its first hearing this month.
Reference: Pioneer Press (February 12, 2015) "Minnesota law would help parents of children with disabilities save for future"
For additional information on special needs planning and estate planning in Houston, please click here to visit my website.
Suggested Key Terms: Tax Planning, VA Benefits, Special Needs, Medicaid Disability, Revocable Living Trust, 529 Savings Account, ABLE Savings Account