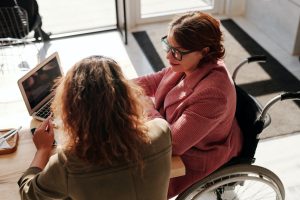 For individuals with a special needs loved one, creating a Houston special needs trust can drastically improve their lives. Special needs trusts allow individuals to still receive government disability benefits while simultaneously receiving property and assets. However, there are two different types of special needs trust: first-party and third-party trusts. While these special needs trusts have many similarities, there are critical differences between the types of trusts. Because of this, knowing the differences between a first- and third-party trust is critical before people decide which trust is right for them and their loved one.
Third-Party Special Needs Trusts
The major distinction between first- and third-party special needs trusts is who is funding the trust. Simply put, a third-party trust is funded by family members, whereas first-party trusts are funded by the individual with special needs.