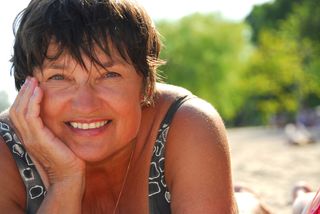 The same people who put off estate planning have no problem finding the time to plan their vacations. And far too many people think the only plan they need for retirement concerns being able to pay bills.
Retirement planning is for that time when you change direction and stop the grind of working full-time. Estate planning is what Federal News Radio's article, "Estate vs. retirement planning: You bet your life, literally!" says is an after-you've-gone shopping list.
Think of estate planning as how you would like things to be, and to be divided, to minimize stress on your loved ones and avoid nasty family fights that can occur after the funeral. You can minimize problems and decide some of the tough issues before you pass away. Estate planning is a thoughtful gift for your family and friends.
Retirement planning is much broader—and your estate plan should be included as an important piece of your retirement plan. An estate plan has three basic goals:
• To give you control over your assets as long as you are able to do so.
• To protect you and your loved ones in case you become incapacitated.
• To distribute your assets in accordance with your intentions after your death.
Again, a retirement plan has broader goals such as:
• Ensuring that you have enough assets to support your retirement lifestyle.
• Ensuring that potential health care issues can be met in the location where you retire.
• Proximity to friends and family.
• Deciding what to do with the time you previously devoted to your job.
• Creating an estate plan that is consistent with your goals.
No one says you have to have an estate plan once you graduate from high school, but once you start working, that's the time to open an IRA account, start saving and begin planning for your future. Early planning generally ensures that you have more options, both for retirement and estate planning.
An experienced estate planning attorney can help you begin your planning.
For additional information about estate planning in Houston, please click here to visit my website.
Reference: Federal News Radio (February 3, 2016) "Estate vs. retirement planning: You bet your life, literally!"