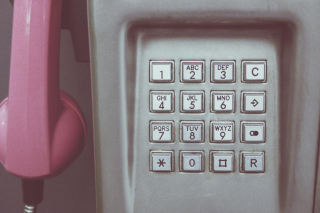 Certain organizations are known for providing amazing customer service. Social Security is not usually one of them. However, there are some services that Social Security does offer that are not well known and that could make life easier for many.
Good news is hard to find when it comes to dealing with large government bureaucracies, including Social Security. That makes this information provided by AARP's article, "Discover Little-Known Social Security Benefits," especially welcome.
Some years ago, Social Security officials saw that the long waiting time for decisions on disability applications was resulting in severe hardship for the seriously ill. As a consequence, the agency established the Compassionate Allowances List.
This program's goal is to swiftly grant disability status to those who suffer from any of the 225 serious medical conditions on the list. They include rare diseases, cancers, traumatic brain injury, stroke, early onset Alzheimer's disease and related dementias, schizophrenia, cardiovascular disease, multiple organ transplants and autoimmune diseases.
The Social Security Administration says that folks who can show they suffer from any of these afflictions will receive approval in weeks rather than months or years.
If you see that a loved one isn't good at managing money, Social Security can help with its Representative Payee Program. It matches people who require assistance managing their finances with people who are willing and able to help them.
If you're concerned that a loved one has become incapable of managing or directing the management of his or her benefits, speak with an elder law attorney who focuses on Social Security to discuss your concerns.
Social Security will typically look to family members or friends to serve as representative payees. If no one is available, they work with social service agencies to locate people to serve as representative payees.
Social Security also provides free interpretation services for people who do not speak English. The agency can translate a surprisingly large number of languages—from Arabic and Armenian to Tagalog and Vietnamese. They also provide interpretation for more common languages like Spanish, French and Italian. These services are offered by phone and at local Social Security offices.
For additional information related to social security and elder care options in Houston, please visit our website.
Reference: AARP (August 2016) "Discover Little-Known Social Security Benefits"