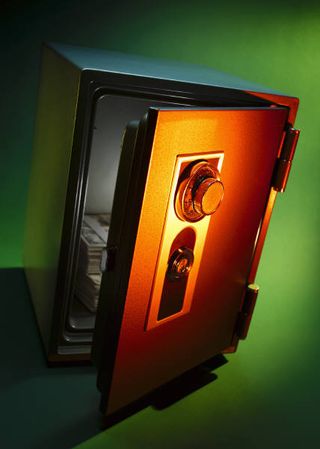 Caring for children with special needs can require a lot of financial and logistical planning to ensure they're experiencing the best quality of life possible.
There is much thought and planning that goes into caring for a child with special needs. And that planning should go beyond your lifetime, just in case you are no longer here to provide the care yourself.
How can you possibly ensure for the future of your children, especially when they have certain dependencies? CNBC recently touched on this topic offering up a solution – the special needs trust. If this topic touches you and someone you love, then take a moment to read the original article titled "Special needs trusts: Helping parents provide for kids' futures."
Trusts are powerful legal devices made to do what you program them to do, all under the watchful gaze of a responsible trustee. The needs of a child with special needs are especially amenable to special planning. You can't leave your assets to them outright, as your child is likely unable to use them. In fact, just owning them might endanger their government assistance.
Sure, money could be left to another child or other loved one with express instructions to care for the special needs child. However, without formalization, it's never guaranteed that the money will be used for this purpose. Instead, that money would be open to the other individual's liabilities, suits, divorces, and other legal pitfalls. The special needs trust solves all of this in a very tidy way and even ensures that there is always a financial guardian of sorts in the trustee.
Why do you need to leave assets to your child with special needs in the first place? After all, they will be receiving government assistance, right? This depends greatly upon the nature of the care needed, of course. But as many parents can already attest, those government benefits can only take you so far and even sometimes force decisions.
Your special needs trust can care for them without any benefits, if your have the means of course. In reality the express goal of a special needs trust is to bridge the gaps and protect all aspects of their life and longevity. Just what kind of a trust you can put together and what kind of needs you have to fulfill depends on your finances and your child. Regardless, the trust needs to be drafted by a steady hand and a careful mind.
Competent counsel can knit together the plan, the ability and the needs in light of current (and even future) laws and regulations to provide for a loved one's care. In the end, that's not just peace of mind now, but the assurance of a happy life for your loved ones who cannot take care of themselves.
For additional information about special needs trusts in Houston, please visit my website.
Reference: CNBC (May 31, 2014) "Special needs trusts: Helping parents provide for kids' futures"