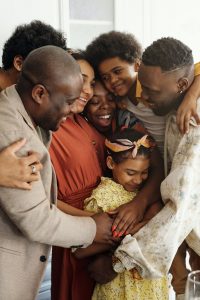 It can often be tricky enough to raise children; however, for those raising children and taking care of their own aging parents, the workload is doubled. The "sandwich generation" is a term that refers to those who are simultaneously caring for their own children as well as their elderly parents. While the stress may seem insurmountable for those juggling both of these tasks, there are ways to plan ahead and manage these challenges through the use of an effective Houston estate plan.
Compile Emergency Information about Aging Parents
Even before it seems necessary, it is important for people to have emergency information about one's parents readily available. Having the following information easily accessible can save people from frantic moments after an unforeseen medical emergency has occurred: copies of insurance and prescription cards, the contact information of primary care physicians, basic medical history, and a current list of medications and dosage. Additionally, it is critical to have an elderly parent's financial information on hand, such as contact information for banks and a list of financial accounts, in case of incapacitation or other emergencies. Check out our wonderful Family Document Checklist Tool.