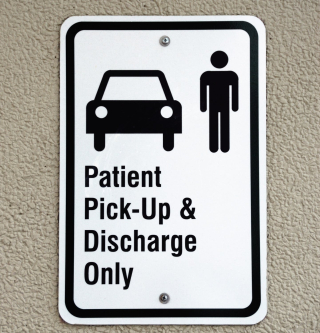 A generation seems to be waking up to the concept that they are likely to need to care for a spouse or a family member, and they're taking it seriously.
A study from Bankers Life Center for a Secure Retirement reported that 90% of baby boomers surveyed understand that they will need to make significant lifestyle changes as part of caring for a loved one. Not only are they aware of this as a new role, but according to Think Advisor's article, "Long-Term Caregiving Realities Hit Home for Boomers" they are willing to take a number of steps, including:
Cut spending: 66%
Travel less frequently: 41%
Move to a new home: 27%
Work less: 27%
Stop working: 19%
The study also found that boomers are becoming more aware of the likelihood they'll require retirement care, and are willing to discuss the issue. This group believed that an adult would start to need physical care or assistance at age 70 or older.
About 45% of study participants thought they'd need long-term care at some point. That number is an increase from 36% in 2013. A total of 66% of them reported that they'd had detailed conversations about how they wanted to receive long-term care. Slightly more than half said they'd had detailed conversations about how to pay for care.
Even so, about 30% of boomers in the study who were caregivers said they still had to use some retirement savings to pay for health care expenses, compared with 19% of those without caregiving responsibilities.
The U.S. Census Bureau says that older Americans are projected to outnumber children for the first time in U.S. history by 2035. This raises the question of who'll care for the aging population.
It was no surprise that the study found that women were likelier than men to have caregiving experience:.62% of current or former caregivers among study participants were women and 38% were men. A total of 68% of those with caregiving experience said they knew about long-term care insurance, compared with 59% without such experience.
Those who have already had caregiver experience are far more likely to make preparations for long-term care and their own passing. The boomers who had not had any prior exposure to caregiving, were less likely to talk with their loved ones about funeral preferences, discussing whether they wanted to be cremated or buried or maintaining their estate plans.
The takeaway: if you haven't already put together an estate plan, including an advance medical directive, now is the time to do it. Meet with an experienced estate planning attorney, and then start talking with your family and loved ones. Geriatric Care Managers are also a great source of information for healthy aging in place alternatives. 
Reference: Think Advisor (August 8, 2019) "Long-Term Caregiving Realities Hit Home for Boomers"