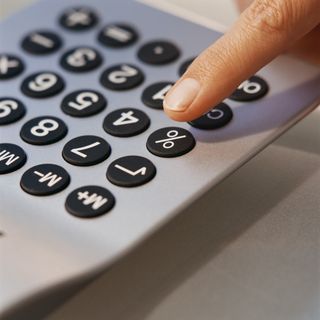 If you're handling the finances for an older family member or are about to do so, some sticky challenges can pop up quicker than you think.
Managing your personal finances can be a challenge. But what if you had to manage money for someone else? Managing the finances of a loved one is a far more tenuous role to occupy, as the outcome involves another's well-being instead of your own.
If you are caring for an elderly loved one and stepping up to oversee their finances as well, then there are some important rules to know and follow.
Recently, the Consumer Financial Protection Bureau released four helpful guides on the topic of "Managing Someone Else's Money." In addition, for some short tips on the subject you can review the "4 rules for managing parents' money," a MarketWatch article released on Veterans Day.
The four tips – paraphrased – include:
1.     Understand the power, meaning you have to understand what you can and cannot do under a power of attorney document.
2.     Keep accounts separate, even if it can be a pain to moderate so many accounts, avoid the temptation to commingle funds that are not yours.
3.     Document everything, even if it means doubling down on the bookkeeper.
4.     Be watchful for exploitation by others, because being in charge of the finances does not mean you are the only one who exerts some financial control or influence. Those seeking to take financial advantage of the elderly include strangers and loved ones themselves.
In reality, there is much more to know and follow when managing other people's money. Nevertheless, you certainly will be held to the basics. Remember to keep the CFPB guides and the MarketWatch article available for handy reference.
In truth there are many little rules for managing finances, but these are the basics that you need to accomplish to do the job. If there is time, you and your elderly loved one ought to plan now so you are prepared to fulfill your management role and the challenges ahead.
For more information about elder law in Houston, Texas please visit my website.
Reference: MarketWatch (November 11, 2013) "4 rules for managing parents' money"