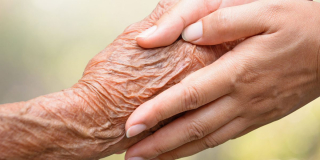 With a growing population of elderly, the lack of regulations and oversight has led to a disastrous situation for adults who lose civil liberties via guardianship proceedings.
A review by the Reading Eagle of court documents in three Pennsylvania counties show that when it is necessary for Adult Protective Services to intervene, agencies prefer having professional guardians rather than family members.
The story, "Finding solutions to Pennsylvania's troubled system of naming guardians," reports that over the past two decades, filings statewide have risen 28%, faster than the increase of people 60 and older—the demographic most likely to be in a guardianship. In fact, the system in Pennsylvania already shows signs of strain: the Philadelphia Orphans Court is willing to retain a felon convicted of financial fraud as guardian to dozens of incapacitated adults, because of a shortage of professionals able to assume her caseload.
Advocates for reform say that finding solutions is critical, because of the explosive growth in a cottage industry of paid professionals that has supplanted roles traditionally held by family members.
"You can lose your civil rights," said Sam Brooks, senior attorney for Community Legal Services of Philadelphia, one of the leading advocates for the elderly in the state. "There needs to be some sort of system that ensures less invasive steps are taken."
Advocates call it supported-decision making, the process of accommodating individuals with disabilities or cognitive deficits (the most common justification for guardianship) by including family, friends, and other social support to enable life decisions without restricting the adult's autonomy.
 However, in many cases, the adult who's alleged to be incapacitated is not present or not represented by an attorney in many of these proceedings. In many instances, judges will waive the attendance requirement with a doctor's testimony on behalf of the petitioner, that being present would be harmful to the senior in the guardianship proceedings. When counsel is appointed, Pennsylvania doesn't require attorneys to resist a guardian appointment and instead allows them to decide what is in their client's best interest.
Many adults in guardianship without resources are put in nursing homes and other facilities. However, advocates say that reform might save the state money because of the institutional costs.
Advocates also want standards established that would professionalize the industry and create a post-appointment monitoring system to filter out bad actors. For example, Philadelphia judges repeatedly appointed Gloria Byars, a convicted felon, to serve as guardian to vulnerable adults. This wasn't against the law, because Pennsylvania doesn't have any standards for becoming a guardian. The state also doesn't require a background check.
A statewide system to manage the industry is hoped to be in place by the end of this year. The hope is that this system will be able to effectively flat unscrupulous guardians, whether they are family members or professionals.
Reference: Reading (PA) Eagle (March 6, 2018) "Finding solutions to Pennsylvania's troubled system of naming guardians"