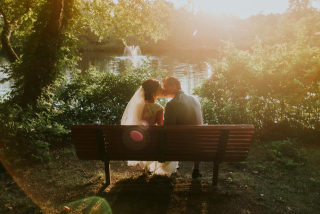 Remember to update your estate plan, especially if your life includes events like new kids, a new marriage or the death of a loved one.
If you love your family, you'll keep them in mind when considering whether to make an appointment to update your estate, as you go through the inevitable changes of life. Not doing so can create financial and emotional burdens. That's probably not how you want to be remembered.
According to a recent Newsday article, "Make sure your estate plan keeps up with life changes, experts say," estate planning may seem overwhelming and depressing because it deals with issues of aging.  Some people believe that estate planning is just for the very rich.
That's not right. Estate planning is for everybody. Make a plan to do it now, in order to avoid consequential fumbles.
Let's look at what you need to do.
Estate planning is a set of legal documents that state who will receive your assets and property when you pass away.  It also specifies who you want to make medical decisions, and who should make financial decisions, if you are unable to do so yourself.
This should make everything easier for your heirs at this stressful time, when they most need it.
Remember that estate planning isn't a one-and-done proposition. It's wonderful that you finally got your will finished and signed, and you have your medical directives in place along with a designated individual to have your authority via power of attorney.
However, that's not the end of it. Your estate planning documents must keep pace with change.
It's critical that you update the contingent (secondary) beneficiaries on life insurance policies after the first spouse dies.
The birth or adoption of a child and divorce are similarly important life events that will require you to review and update your estate planning documents.
Don't assume that establishing joint tenancy (sharing ownership in personal property, like your family home) or joint ownership over financial accounts is enough to protect your assets.
Finally, be certain to work with an experienced estate planning attorney who has the insights and legal knowledge to create a plan that aligns with your goals. An online will has the potential to create more problems than it solves. You might save some money, only to cost your heirs thousands of dollars to undo the damage.
Reference: Newsday (March 4, 2018) "Make sure your estate plan keeps up with life changes, experts say"