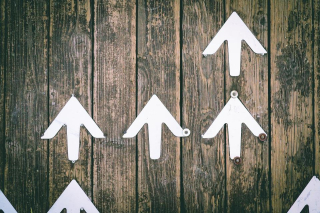 If you haven't been saving for retirement, maybe you'll do better if you are focused on saving for assisted living. One well known survey, 2017 Genworth Cost of Care Survey, reports that you'll need $1,517 a month for adult day health care. Those fees are only going in one direction—up!
Adult health day care is not inexpensive in our country. If all you need is adult day health care, consider yourself lucky. It's a bargain at more than $1500 a month, compared to $3,750 for an assisted living facility, $3,994 for home care services, and $4,099 for home health aides.
If you want some privacy, the median cost is $7,148 for a semiprivate room at a nursing home and $8,121 for a private room. Will you be able afford it? Wealth Advisor poses this question in its recent article, "Have Clients Planned For Long-Term Care?"
These alarming figures should get you thinking. If you don't think about the possibility that you may require some form of long-term care services—either a home health aide, an assisted living facility, or a nursing home—then you run the risk of wiping out your entire life's savings to pay for it, even if it's a only a short period of time when you or a spouse needs such care.
So, how do you avoid that?
Medicaid is a viable option for most people, even with the relatively low state income thresholds to qualify for the program. Speak with an accredited estate planning attorney to see how Medicaid Planning early in life fits within your planning.
Another option is to purchase long-term care insurance (LTCi) through a reputable broker or agent. LTC insurance policies typically provide coverage in these situations:
Home care
Assisted living facilities
Nursing homes
Adult day care
Hospice care
However, getting a policy isn't as easy as it may at first appear.
LTC policies can vary quite a bit, based on factors like the insurer, area of the country and your health status. Find out what benefits will be provided and for what duration. You should also determine the tax implications for your circumstances. Finally, your out-of-pocket cost is a big factor.
Your best course of action –in addition to saving for retirement and speaking with your estate planning attorney—is to start shopping for an LTC policy for you and your spouse long before you need it. Once you know your available options, you'll be able to make an informed decision.
Reference: Wealth Advisor (February 16, 2018) "Have Clients Planned For Long-Term Care?"