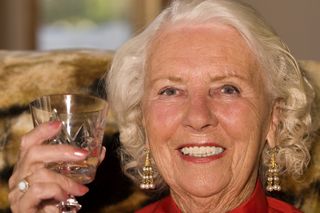 Seventy may not exactly be the new 50, but it's not that far off. According to a recent article in Money, "Happy 70th Birthday, Boomers!" researchers say that members of this generation – born from 1946 through 1964 – are healthier from a physical and mental standpoint than previous generations. This also means that the oldest boomers, who will turn 70 in 2016, are more likely to see their 85th birthday. Their grandparents at 70 had only a 28% chance to reach age 85. Want to feel even better? More than one in 10 of the oldest members of the baby boom generation will live to age 95, compared to their grandparents' generation of only three in 100.
You've plenty of time left to invest, protect, and enjoy your money. So, Roll Over Beethoven! Here's a financial to-do list that rocks!
To keep from pulling money out of a declining market for living expenses, have at least 12 months of cash on hand to cover day-to-day costs. Also, you should be taking Social Security now, since there's no upside to delaying once you hit 70.
However, you shouldn't assume that you need less risk in the rest of your portfolio. If most of your everyday costs are covered by Social Security and other guaranteed income, you can keep your money primarily in stocks, especially if you want to leave an inheritance. If you need your portfolio for living expenses, step it back but don't get out. A good stock allocation for most people age 70 and over ranges from 40% to 60%.
Pretty soon after you turn 70, you will have your first mandatory withdrawals from your retirement accounts. These are known as required minimum distributions from retirement accounts like 401(k)s and traditional IRAs. The clock starts ticking on these the year you turn 70½. You are required to take each distribution by Dec. 31st—except for the RMD for the year you turn 70½, which can be up to April 1st of the next year. If you miss these deadlines, you'll pay a hefty 50% of the money you were supposed to withdraw. Ouch! It's a good idea to have your brokerage or 401(k) plan automate your RMDs.
A longer life, with a better quality of life, means that you've got more time to rock on!
For additional information on asset protection and inheritance topics in Houston, please click here to visit my website.
Reference: Money (December 28, 2015) "Happy 70th Birthday, Boomers!"