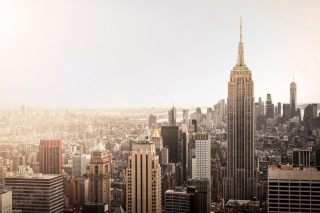 If taxes and cost of living are important factors for you, here's a look at states where you should only retire with a good reason, like family ties.
You've read plenty of surveys about the best places to retire, but have you ever looked at the worst ones? Think Advisor took a new twist on a new survey by Bankrate.com, in its article "12 Worst States for Retirement: 2018."
The least desirable states for retirement typically had poor ratings in the categories for cost of living and taxes and were also weighed down by low scores in other categories. Bankrate.com created its rankings by looking at seven categories of interest to retirees and weighted those rankings based on the importance given to them by respondents to the firm's 2017 survey. The categories were:
cost of living (20%);
taxes (20%);
health care quality (15%);
weather (15%);
crime (10%);
cultural vitality (10%); and
well-being (10%).
The last category, well-being, considered how people felt about their community, friends, health and general purpose. One Bankrate.com analyst remarked that it's important to have strong relationships with friends and your spouse and spend your money on leisure activities that bring you joy, citing recent research.
The seven factors were averaged, so some states that were down in the rankings had low crime, well-being, health care and cultural quality, even though they scored well on cost of living. Other states with high scores on cultural quality and crime may have done very poorly on cost of living and taxes.
Here's the list of the 12 worst states for retirement:
12. Oregon
11. Oklahoma
10. South Carolina
9. Nevada
8. Washington
7. Illinois
6. California
5. Arkansas
4. Louisiana
3. Maryland
2. New Mexico
1. New York 
Of course, no one can make the decision about where to move for retirement based on a single set of facts.  However, the information above provides some compelling data. An estate planning attorney will be able to create a tax strategy for your retirement and your estate plan, that may overcome the tax portion of your desired state. If being close to children, grandchildren or friends is important to you, that may be more valuable than taxes.
Reference: Think Advisor (July 17, 2018) "12 Worst States for Retirement: 2018"