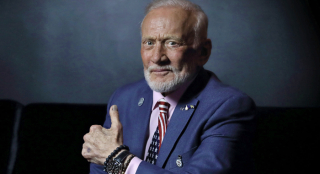 Even when planning for competency issues is in place, there can still be problems. When a highly-intelligent public figure makes decisions his kids thinks are wrong, who is right?
The case of Buzz Aldrin, who is taking his son and daughter to court on charges of fraud, conspiracy and exploitation of the elderly, is a tough one. He's accusing his adult children and his longtime manager of slandering him, by telling others he has dementia and Alzheimer's diseases, using his money for their own gain and undermining romantic relationships.
The 88-year-old astronaut's lawsuit illustrates the reason it's important for families to plan ahead for an aging parent. However, cases like Aldrin's can be hard, because it can be difficult to determine when someone has a deteriorating mental capacity, explains Good 4 Utah in the recent article, "Buzz Aldrin lawsuit shows need to plan for aging parents."
Aldrin's children deny the claims in the lawsuit, which was filed just weeks after they petitioned for partial guardianship over their father.
An elderly person who doesn't think they need a guardian should contest it. If someone brings a guardianship case against an elderly person who believes he still has capacity, then that senior shouldn't be afraid to push back.
In Utah, any elderly person who's being partitioned for guardianship must be given an attorney to make certain their rights are being protected. If you have a plan in place regarding your choice of guardian, it can help.
Here are a few tips for dealing with this issue, whether you are the aging parent or the adult child.
Make sure your planning is in place. Decide for yourself who you want to take responsibility for your affairs if you cannot, and make sure that an elder lawyer documents your wishes.
If you have many children, or children from multiple marriages, you may want to select a third party to become your guardian. Children often fight over care and financial decisions.
Work with an experienced elder law attorney to get all of the necessary documents prepared well in advance.
If your family has a history of Alzheimer's, Parkinson's or dementia, don't wait. Do this now.
Reference: Good 4 Utah (July 3, 2018) "Buzz Aldrin lawsuit shows need to plan for aging parents"