The same level of advance planning needed for a new baby or for a child going to college is necessary for retirement and estate planning.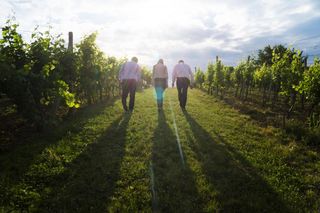 Decisions about housing, income, health care and your heirs' lives after you pass away are not always easily made. These decisions involve emotional, financial and legal considerations. Timing these decisions and creating the necessary documents requires good planning, as many of these decisions must complement each other.
According to The Harvard Press in "Older & Wiser: Powers of Attorney," the complexity of these issues leads most people to seek professional assistance regarding retirement living and estate planning. While many of us are tempted to avoid uncomfortable decisions, careful planning can save you thousands of dollars and can help you avoid unnecessary guardianship or institutionalization.
Powers of attorney are documents executed by an individual, the "principal," to give another individual, the "attorney-in-fact," power to decide issues on the principal's behalf. The principal has the ability to define the scope of decision-making authority in the power of attorney document.
Based on how they're drafted, powers of attorney can become effective in different ways. A durable power of attorney must be executed while the principal is still competent. It will be immediately effective and stay in effect, even if the person becomes incapacitated. A springing power of attorney is different. It becomes effective when the person is no longer competent.
A durable power can be used without the consent of the individual but must be used to the person's benefit. The springing power lets the person creating the document keep control over his or her affairs as long as it is practical. Both of these types of documents may be revoked by the principal in writing.
Drafting and executing power of attorney documents is an individualized process that varies depending on the circumstances. So it's never a good idea to use a boilerplate form from the Internet that doesn't reflect the individual's needs and circumstances.
There is no doubt that taking care of these matters in a timely manner can provide you with peace of mind and the assurance that your affairs will be handled. Speak with a qualified Houston estate planning attorney to ensure that you have a properly drawn and executed power of attorney—and other estate planning—documents in place.
For additional information on powers of attorney and estate planning in Houston, please visit our website.
Reference: Harvard Press (April 28, 2016) "Older & Wiser: Powers of attorney"