Nursing homes that give substandard care to residents are the target of new Elder Justice Task Forces intended to move faster in targeting and penalizing certain facilities.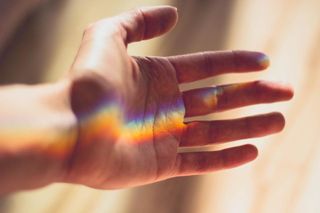 The National Review reports in "DOJ Task Forces Target Elder Fraud in Health Care" that teams from several Elder Justice Task Forces deployed by the U.S. Department of Justice will go after heath care providers who commit crimes against residents and patients, most of whom are elderly and vulnerable.
The Elder Justice Task Forces have a goal of coordinated, joint investigations to allow for quicker enforcement actions and prosecutions. These Task Forces combine federal, state, and local resources from law enforcement, the U.S. Department of Health and Human Services, state adult protective services agencies, long-term care ombudsman programs, U.S. attorneys' offices, state Medicaid fraud control units, and state and local prosecutors' offices.
The Task Forces will concentrate their efforts on investigating nursing homes that provide inadequate care to their residents. They also—in addition to looking into federal criminal charges for health care fraud—have the authority to enforce False Claims Act violations, HIPAA violations and state criminal laws.
Those corporations that are found to have violated the law will see significant monetary penalties, especially for repeat offenders. They could also face other penalties, such as possible debarment from federal programs like Medicare. Individuals who are caught committing crimes will also face imprisonment and fines.
The task force announcement is part of the Department of Justice's promise in its Elder Justice Initiative that all providers of services to the elderly will face increased scrutiny.
The Department of Justice has noted that the jurisdictions designed for the first ten Task Forces are the Northern Districts of California, Georgia and Iowa; Districts of Kansas and Maryland; Western Districts of Kentucky and Washington; Southern District of Ohio; Eastern District of Pennsylvania; and the Middle District of Tennessee. All providers of services to the elderly, including those in Houston, should treat this news as a warning notice, whether they are in the first ten Task Force areas or not.
For information related to Medicaid planning, please visit our website.
Reference: The National Review (April 28, 2016) "DOJ Task Forces Target Elder Fraud in Health Care"