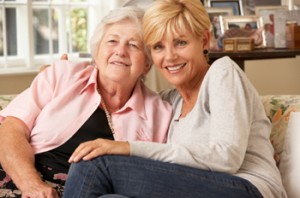 The natural tendency, according to "How to handle a parent not having a will" in New Jersey 101.5, is to postpone the preparation of a will after a husband or wife has passed. Grieving a loved partner is difficult and painful. The last thing they may want to do is get involved with their own will.
Also, if Dad has recently passed away, Mom may be hearing a different message in between the lines: "You're gonna die soon, so please leave me an appropriate share." This makes matters even harder. And talk of drafting a will may bring back painful emotions linked to the father's death. These feelings are to be expected.
But instead of the children pressuring Mom, they should point out some of the benefits a will can provide, such as how a will allows her to specify how her assets will be transferred at her death. This can include making bequests of family heirlooms to specific people or include charitable contributions. If there's no will, Mom won't have any control. Her assets will pass according to the intestate laws of the state.
Probating an estate without a will can mean more time and money than an estate with a will. In addition, not having a will leaves the heirs to contend with it on top of their grieving.
Proper planning allows Mom to minimize estate taxes, inheritance taxes, and even some income taxes depending on her circumstances. This allows more wealth to pass to her heirs.
If you have tried having this conversation and your parent is simply not able to move forward, you may need to be patient. If time passes and they still cannot or will not address the issue, consider asking a close family member or friend to bring up the topic and see if that has more success. You may also want to speak with an estate planning attorney and ask your parent if she or he is willing to meet with the attorney, with or without you.
For additional information about asset protection and wills in Houston, please click here to visit my website.
Reference: New Jersey 101.5 (April 7, 2016) "How to handle a parent not having a will"