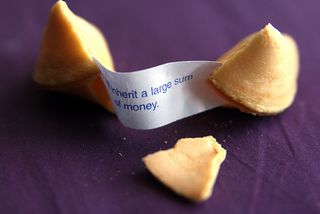 "I don't believe in inheriting money," CNN host Anderson Cooper recently told Howard Stern on Stern's radio show. Added Cooper, a son of designer and heiress Gloria Vanderbilt: "I think it's an initiative sucker. I think it's a curse."
American attitudes toward inheritance seem to be shifting, partly by fiscal necessity in the wake of a global financial recession and partly a shift in values or beliefs.
Forbes explored the difficult and interesting subject a short time ago in the article titled "What Kind Of Inheritance Do You Owe Your Kids?"
Regular readers may have heard the statistic before, but the numbers don't lie and the original article pointed it out once more:
Only 46% of boomers believe it's important to leave an inheritance to loved ones, according to a new survey by the Insured Retirement Institute, a retirement-income industry group. In the past, that figure was closer to two-thirds.
Is it not important to leave an inheritance? Is it actually important not to leave an inheritance? Anderson Cooper made news last month for first being disinherited by his mother, Gloria Vanderbilt (yes, of those Vanderbilts) and then blithely accepting it and championing the motive against inheritances as 'initiative suckers.' Is he correct? Some disagree on the basis of just how much opportunity a well-placed inheritance can bring to a loved one: a leg-up rather than a hand-out.
The important thing is that either course requires some thoughtful planning. Our legal system is designed to make sure assets go somewhere when we pass on – someone has got to own it, after all – and so each state has a sort of statutory one-size-fits-all default that can come into effect during probate when there is no plan.
Whether you are or are not leaving an inheritance, the laws on the books will rarely dispose of your assets as you would have seen fit. Moreover, taxes and legal costs will mount during this inefficient process. A plan for your assets and for whatever you choose to do with them is simply of immense importance. And, with a little extra work, it can also be made to do a great deal of work. So what do you value and how do you wish to leave your assets? Will there be an inheritance and, if not, what is to be done?
For additional information on estate planning and elder law in Houston, please visit my website.
Reference: Forbes (April 14, 2014) "What Kind Of Inheritance Do You Owe Your Kids?"